The messaging functionality is available in the Google My Business app, but most do not use it or are unaware of its existence.
However, Google is making progress in this area, and since this year has included the same mobile app chat option within the desktop dashboard.
Here's how Google Maps Chat works:
Customers will see a "Chat" button on your Google Maps Business Profile when messaging is enabled and will be able to message you at any time.
As previously stated, if you use the mobile app, you will see that this is an excellent addition to the tool suite because most small businesses spend a lot of time in front of their computers, and with the chat open, they can quickly answer questions from potential users.
Here's a quick tutorial on how to chat with customers on Google Maps using the new Google search shortcuts.
Search for your brand in Google so that the GMB shortcuts appear.
Select 'Customers.'
Select Messages from the popup menu.
All chats will be displayed in a new popup window.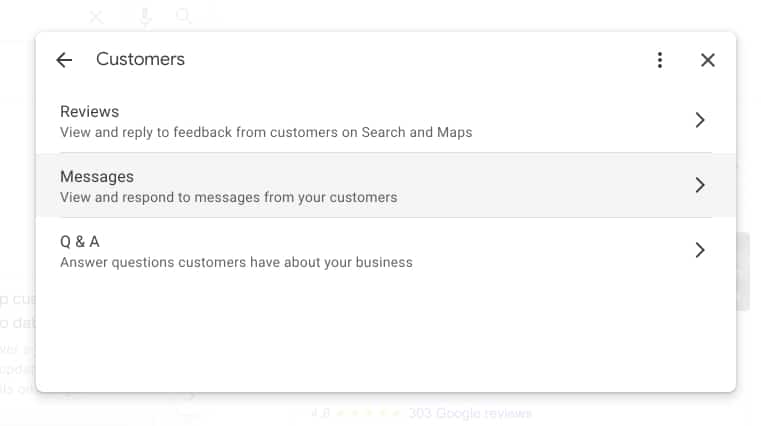 On the chat screen, you can respond to customers who have inquired about your GMB profile.
Follow the chat guidelines to provide a great experience for your customers.